Saskatchewan Commercial & Residential Roofing
With offices in both Saskatoon and Biggar, Madge Roofing Inc. has been providing professional and quality roofing for more than 25 years. We serve rural, western Saskatchewan at both commercial and residential levels. Our workmanship and exceptional service, as well as our certified roofing inspector, are only a few characteristics that makes us unique from other roofing companies. Aside from all types of repairs, Madge Roofing offers the following products and services:
SBS Torch On
EPDM
TPO
Reroofing
Metal roofing
Enviroshake
Concrete Tile
Asphalt & fiberglass shingles
The experienced roofing contractors at Madge are prepared to meet your home or business needs. They work on existing roofs and can do new roofing construction. We are able to provide Torch On Roofing, too, for low slope and dead valley areas. We are not only dedicated to protecting your home, but we strive to beautify it as well. For the latest, highest quality products and services, call Madge Roofing Inc. today.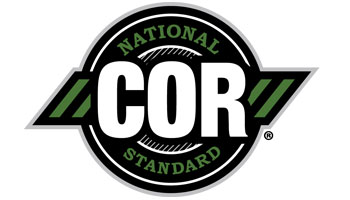 Workplace safety is one of our top priorities. Madge Roofing Inc wants to set a higher standard for safety throughout the entire roofing industry. We are fully certified by COR, which verifies we are meeting national standards for occupational health and safety management. Reducing incidents, accidents, and injuries on the job is possible with effective safety management. If you need experienced roofing contractors who will get the job done safely and professionally, contact Madge Roofing Inc. today.
---