Commercial Services
To complement our outstanding residential services, our roofers in Saskatoon and Biggar offers commercial roofing services that are of the highest standard. We offer only the best services and materials to upgrade, repair, and install roofing that withstands any need for regular maintenance. We understand your business comes first, and we strive to be as flexible as we can to meet your commercial roofing needs.
Tar and Gravel Roof Conversions
Our roofing experts offer roofing conversions to the most up-to-date roofing materials to upgrade the protection and aesthetics of your business or industrial building. We have capabilities to covert flat roofs to sloped, add overhands, or perform comprehensive modifying to maximize the use and protection of your roof.
We also convert tar and gravel roofs to more modern, durable material options. These include 2 Ply SBS torch-on membranes, a type of roofing surface that provides strength and the ability to deal with a set or low sloped roof. We also convert roofs to TPO and EPDM. TPO roofing is available in smooth and fleece-back varieties. Both types of TPO (or thermoplastic polyolefin) roofing offer exceptional seam strength, puncture resistance, and easy installation, great for applying over abrasive surfaces as it doesn't require a protective sheet. Widely used on low slope buildings, EPDM is a durable rubber roofing membrane derived from oil and natural gas. We'll find the best new roof surface solution to fit the needs of your building and your budget.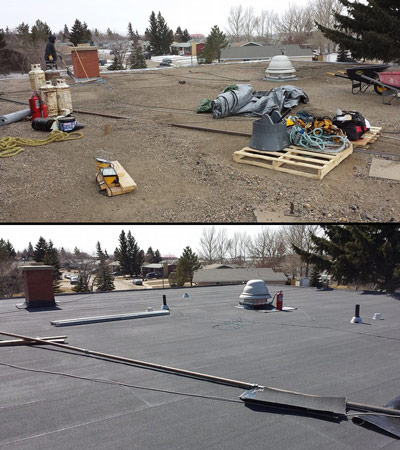 ---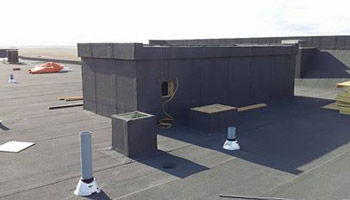 Modified Bitumen Roof Membrane/SBS Torch On
The modified roofing systems we have available provide longevity and protection unlike any other. We use a modified bitumen material that is most appropriate and effective for use on flat roofs. This is spread over the roof to prevent any leakage as well as move water off of the roof, since flat roofs are notorious for collecting water and causing further damage to the rest of the building. Our modified systems are guaranteed to provide extra protection for those flat or nearly flat roofs.
---
Metal Roofing
Metal roofing from our roofing company is an effective choice for commercial buildings as it is a more permanent solution to protect your establishment from weather and other damage. You will not need regular maintenance on this roofing, giving you enough time to focus on your business and a peace of mind as your metal roofing will do all the work in rough conditions.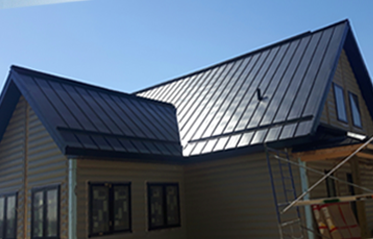 ---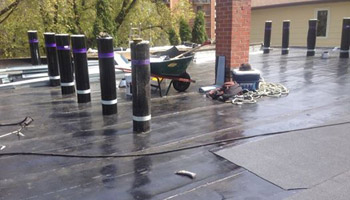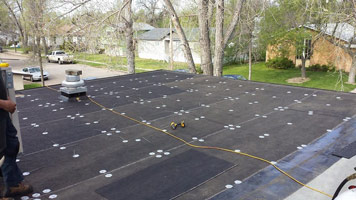 Roof Repairs
For businesses and industrial buildings, we offer comprehensive repair services for flat roofing and other unique commercial structures that require special care. Weather and water damage can affect not only the roof, but insulation and siding as well. This could put your entire business at risk. Instead of having to close your doors for lengthy repairs, we will get on it right away after you make the call. Your roof and productivity will be restored immediately!
---
Please see below for some of our recent work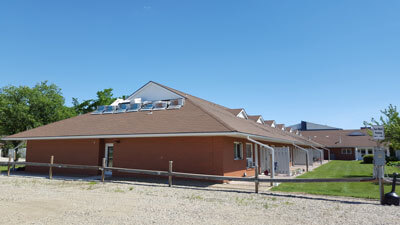 Rosetown Lions Manor Back
BEFORE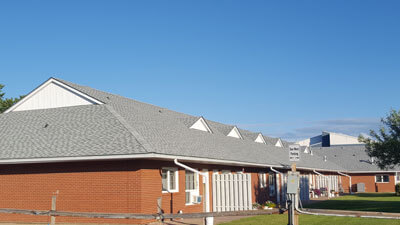 Rosetown Lions Manor Back
AFTER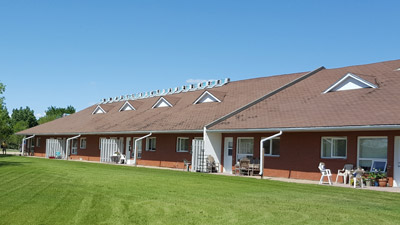 Rosetown Lions Manor Front
Before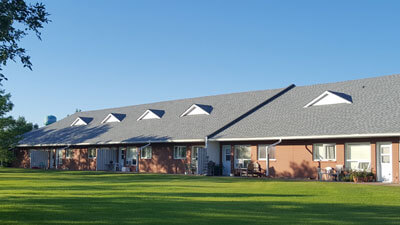 Rosetown Lions Manor Front
AFTER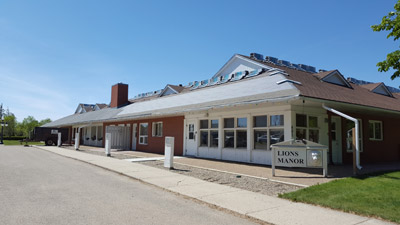 Rosetown Lions Manor Side
Before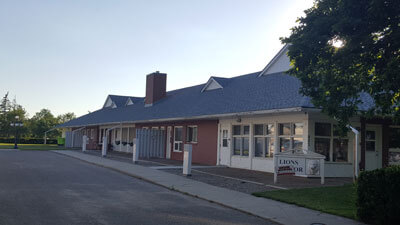 Rosetown Lions Manor Side
AFTER
---
Schedule a FREE Estimate:
We value your privacy. We will use the information you have provided to provide you with a response. We will not sell or divulge your information to any other party. If you have questions about any of this, please direct them to: Solano Main 306-717-2818