Experienced Team in Saskatoon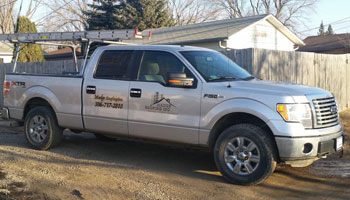 At Madge Roofing Inc. we believe in setting a higher standard in the roofing industry and take pride in providing services for commercial roofing applications such as SBS, TPO and EPDM, and services for residential roofing applications such as shingles, cedar shake roofing, and metal roofing. Each member of our team at Madge Roofing is a highly valued asset as we strive to achieve complete customer satisfaction by delivering high quality workmanship and services. Working closely with our suppliers and other valuable industry representatives, we are consistently learning new innovative technologies to offer our existing and new clients the most up to date and efficient roofing products and practices.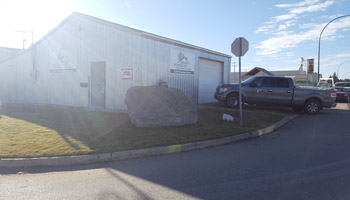 ---
President: Jann Dolman
Jann has over 30 years experience in the roofing industry. He began installing cedar shakes, followed later with asphalt shingles and flat roofing, then eventually becoming a certified roofing inspector. Owning and operating Madge Roofing Inc. since 2009, Jann brings a wealth of knowledge and professionalism to the roofing industry in Saskatchewan. With this skill set Jann has built Madge Roofing to set a higher standard, and is committed to high quality workmanship, professionalism and excellent customer service throughout all of the services Madge Roofing provides from shingles, cedar shakes, metal roofing and commercial flat roofing. Jann is personally available to consult on all of your roofing needs.
Vice-President : Solana Main
Solana manages the office and Madge Roofing administration. As an owner Solana is committed to creating the best possible experience to Madge Roofing customers during their project from hiring to completion. Working closely with all of the Madge Roofing staff to address the needs of customers to deliver a professional, efficient and excellent customer experience. Solana has also obtained safety certification to consistently offer a higher standard of safety excellence within the industry.